Cape Coral is located in Southwest Florida in Lee County. It is adjacent to Sanibel, Captiva, and Fort Myers Beach. Other nearby towns to the south are Bonita Springs, Estero, Naples and Marco Island. It is roughly 30 minutes from RSW International Airport.
We consider Cape Coral and Southwest Florida the BEST place to live in Florida! With it laid back vibe and TONS of outdoor recreation and shopping, you can't beat it!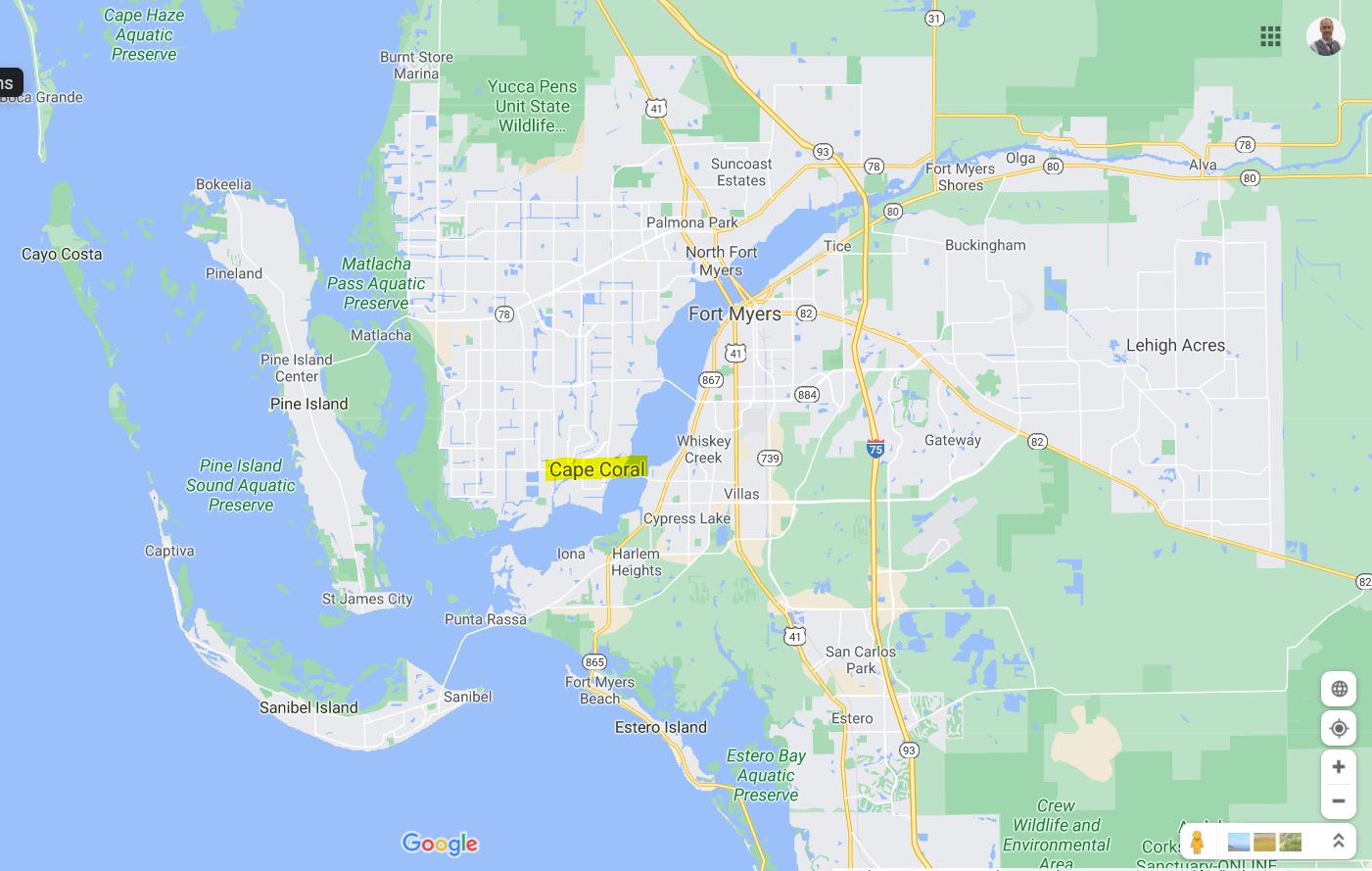 Cape Coral gets its sunny, laid-back vibe from its climate and location. Southwest Florida is known for its slow pace and care-free attitude! If you love sunshine, you'll love the weather in Cape Coral. Cape Coral gets 355 days of sunshine each year on average. The tropical climate also brings 145 days with precipitation and averages 56 inches of rain each year. Summers in Cape Coral are hot, humid and rainy. Winters in Cape Coral are generally mild and dry.
Average high temperatures are:

January: 75 degrees
February: 77 degrees
March: 80 degrees
April: 85 degrees
May: 89 degrees
June: 92 degrees
July: 92 degrees
August: 92 degrees
September: 91 degrees
October: 87 degrees
November: 81 degrees
December: 77 degrees
Ready to consider making Cape Coral your home? Contact us below!